YouTube Shorts have been launched to be one of the excellent options for helping you enjoy a very formidable experience. A feature just like TikTok and Instagram, YouTube Shorts should prove to be one of the excellent options in the long run. However, there are times when you would perhaps want to disable YouTube Shorts. Why you would want to disable YouTube Shorts? It can have many reasons and we will try to find a good option for the purpose.
How to disable Shorts on YouTube?
There are several options that you would find a truly exciting means to help you how to disable the Shorts on YouTube. Let us check out a few of them one by one.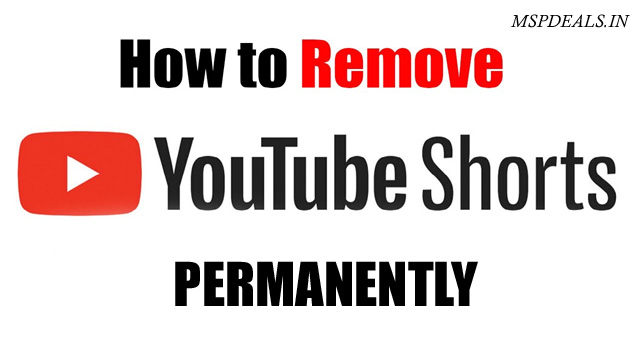 Method 1 – Use the three dot option
You can simply click on the three dots next to each of those videos and you should get an option indicating that you are not interested.
Click on it and that will do the thing that you wanted. Next time, such a video or anything in its genre will not be shown to you. However, the method comes with a repetitiveness which may be an undesirable option if you want to remove Shorts altogether. You will need to use the three dots menu every time you see the Shorts video.
Method 2 – Through the settings menu on YouTube
The next method can be to use YouTube Settings. Click on your profile icon on YouTube and then click on Settings. From here, select the option, General.
One in the general section, you simply need to locate the option for the Shorts option and turn it off. You can simply manage the settings this way and all the Shorts will be gone from your list. You will need to restart your app for the changes to take effect.
Method 3 – Downgrade your YouTube app version
YouTube Shorts is a new feature and you will find that the older version of YouTube does not have it. If you do not want to have YouTube Shorts on your device, it would be advisable to downgrade your app so that it will no longer support YouTube Shorts.
Uninstall all the updates on your YouTube app and also make sure that you have turned off Auto Update. You can do this by going into your device settings, locating YouTube, and turning off the auto updates. The steps will depend on which version of the software you are on.
Method 4 – Use YouTube Vanced
YouTube Vanced is yet another great option to help you in terms of how to remove Shorts from YouTube. You can simply download and install YouTube Vanced app on your device. The app does provide you with an easy-to-use option for disabling YouTube Shorts.
The YouTube Vanced app comes with several features a few of which would include an adblocker, background playback, and many more. The steps to turn off or disable YouTube Shorts can be to go into the settings for the YouTube Vanced app and go to vanced settings > Ad settings. Next, move to the Shorts shelf and then move to turn off the switch.
Method 5 – Use YouTube Browser
The YouTube Shorts are available and visible only on the YouTube app as of now. The users who are browsing YouTube content through a browser do not show the Shorts. If you want to avoid the Shorts, the best option would be to use the services in the browser and thus help you avoid seeing the YouTube Shorts.
It can be one of the easiest and most convenient options to assist you in having access to no YouTube Shorts in any way. it can double up as one of the easiest and simplest options to assist you in terms of how to turn off Shorts on YouTube.
The Closing Thoughts
The four different ways that we have outlined in the above discussion should prove to be helpful and easy enough to assist you in terms of how to disable YouTube Shorts. Check out the different methods that we have outlined here and find which of them ideally meets your individual requirements.
Make use of each of those methods to help you how to turn off Shorts on YouTube, the tips outlined in this compilation should help you more effectively.