Happilo Offers Hello everyone This is the best offer on dried fruits from the famous brand Happilo. They offer Almonds and Cashews at an affordable price compared to amazon and Flipkart. The products are available at a 52% discount with a coupon exclusive to Happilo.
This offer is only available for a limited time and can be canceled at any time. So if you've been wanting to buy Almonds and Cashews at super cheap prices, here's the opportunity to buy it.
Happilo offers 1KG Almond for just Rs.649 and 1KG cashew for just Rs.745. You can get 1KG Almonds and Cashews combo for only Rs.1394.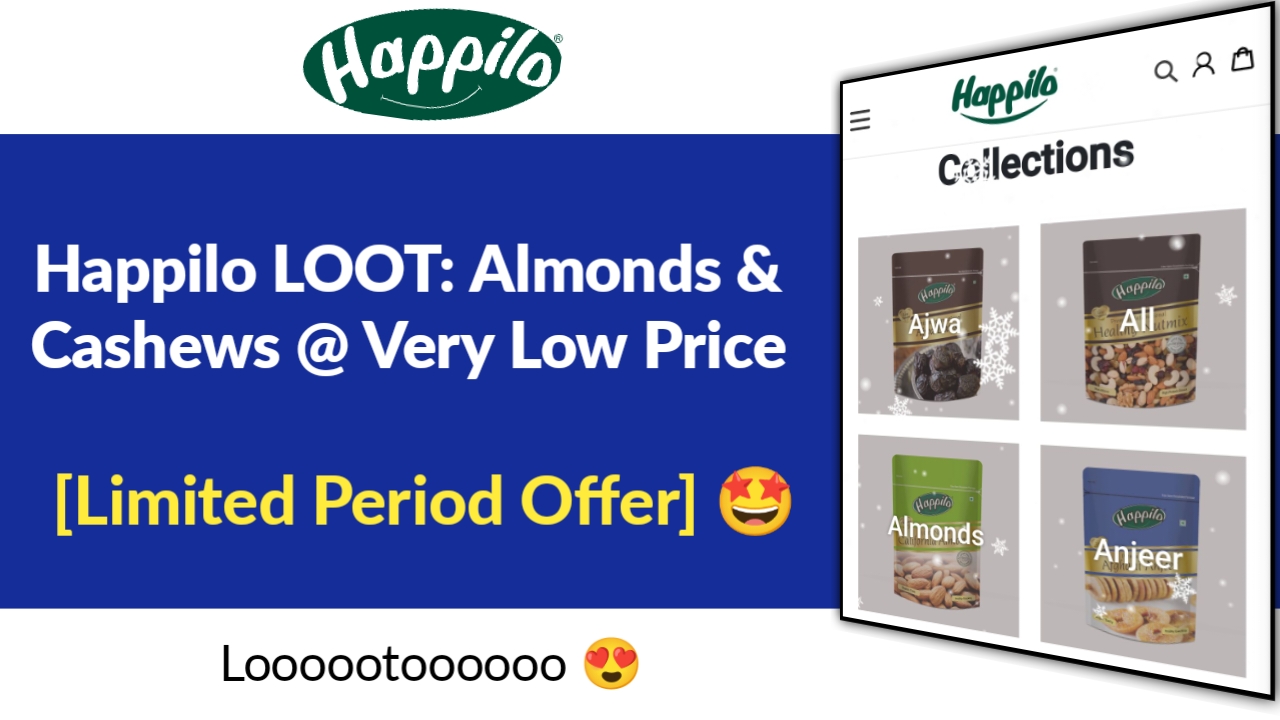 Click the links above
Go to Happilo Page
Add product to the cart
Enter code:
DEAL52
You will receive 52% off at a flat rate.
The price of the deal is stated in the table above.
Pay for the purchase, and you're done.
Take advantage of this deal on dry fruits